Your media resource centre for information, images and brand guidelines for The Brain Whisperer
Logos & brand guidelines
Here you will be able to download my logo and brand assets for print and digital, including the Brain Whisperer logo, BrainSparx logo, and a simple guide to using the branding. Click below to download (3mb ZIP). If you have any special requirements, please contact me on hello@brain-whisperer.co.uk
Articles
Here you can access various articles about Anthony Webb, 'The Brain Whisperer'. Should you require anything in addition, or with more detail, please contact me on hello@brain-whisperer.co.uk
Images
A selection of approved images specifically for press use has been made available. These assets cannot be used for anything other than media or editorial use. Click below to download (23mb ZIP). For additional images, please email hello@brain-whisperer.co.uk
Media savvy safe pair of hands
A media savvy safe pair of hands, that's what I am …and as an associate of the Professional Speakers Association, I'm always on topic and very aware of the needs from an expert, fully insured and willing to adapt to any relevant subject matter to suit your requirements.
Professionally trained for TV presentations, with experience including:  Sky News, Simply Money TV, plus BBC radio and a library of video footage explaining how the brain works.
Through my own experiences of business success and business and personal loss, I have unique and real understanding of how we can suffer as human beings when dealing with loss, disaster and difficult decision making.
I've always strived to be the best I can be, many people thought I had a great life, even a millionaire lifestyle! Great kids, supportive and loving partner, boats, decent home, cars and all the material stuff that comes with that focus. However, I wasn't happy, content, empathetic, tolerant or did I even just have time for others. I'd become so wrapped up in trying to be the best for myself and those around me, that it became an obsession, an addicted drive to achieve tomorrows goal or objectives.
During this phase in my life, I ended up very unwell in my mind. I sank into depression, anxiety and paranoid, the whole hog! I sat face to face with suicide and thankfully today is now very different thanks to that dark wakeup call in 2015.
I know why we do the things we do and why we feel the way we feel. It's all about understanding WHY!
In the new way of the world, I know why mental health is on the up, why obesity is on the up and why anxiety seems to an acceptable way to live even though we don't have to!
Contact me if you want a purposeful, on topic expert on 'why we do the things we do' today.

SIGN UP
For instant access

For instant access to BRAINSPARX® my online platform of useful videos and audio, sign up today and take positive action!
Contact
for a quote or a chat
Get in touch with me, Anthony Webb, to discuss a quote for Workshops, Mentoring or Public Speaking, or just for a friendly chat!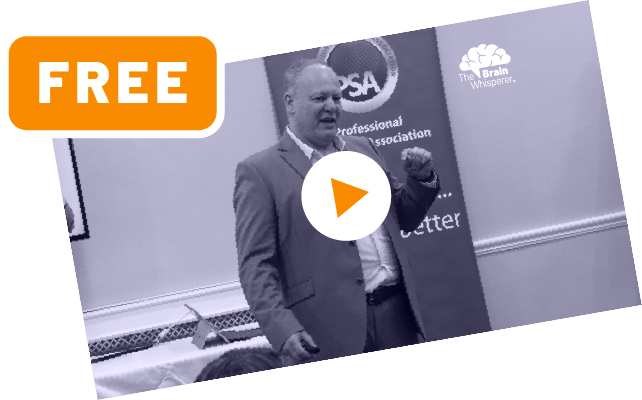 Get your FREE video!
Join my newsletter to receive Brain Whisperer news updates to your inbox, PLUS a helpful FREE video