The practice of thinking with intent to achieve positive change

What is Switched on Thinking?
Switched on thinking is the practice of thinking with intent. Its about thinking with the end goal in mind at the very outset, to produce the required actions and thought processes to reach the desired outcome.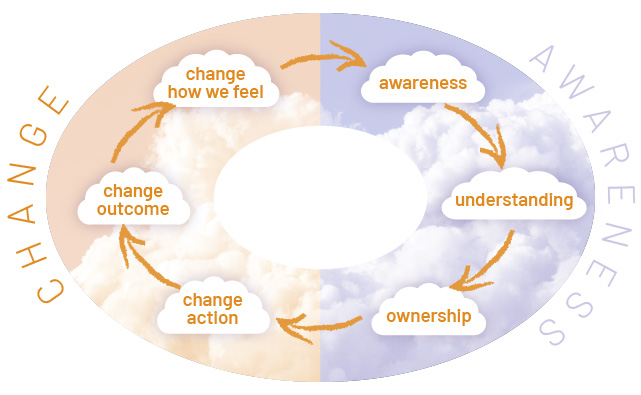 Who created it?
Switched On Thinking came from a 6-year study period carried out by me, Anthony Webb. About 7 years ago, I was in a very dark place and needed to understand what had driven me from business success to being minutes away from suicide, virtually overnight. What happened? Why did I feel the way I did and what could I do about it?
I spent 6 years studying and training in various subjects surrounding neurology and psychology combined. It was a journey studying scientists, philosophers, professors, ancient history, western and eastern philosophies. In short, an amalgamation of science and the mind-body connection based on proven facts.
What is the basis of Switched On Thinking?
Switched On Thinking is a method of progression using the circle of awareness. The circle of awareness is a proven process that empowers you with awareness and knowledge to take ownership and control of the way you feel, the things you do, and ultimately your life destiny.
Calling on knowledge and skills that are normally spread across various schools of thought and learning, switched on thinking brings these learnings into one methodology. It's a methodology unaffected by religion, race or culture.
What's the difference between Switched On Thinking and counselling?
A common question, Switched On Thinking (SoT) is actually very different to counselling and other talking therapies. SoT designates energy on progression and is solution focused. It recognises the past, to accept what today is, but doesn't give new energy to the past. It doesn't need to recreate past events. SoT is non-judgemental, it deals with the facts of the here and now.
There is no accommodation for future negative speculation. Using relaxation techniques to induce an open mind, SoT enables you to remove the busy mind chatter of self-doubt and criticism, allowing you to train your thoughts to produce the actions that are required to reach the desired outcome.
What you think, you become.  It's as simple as that.

SIGN UP
For instant access

For instant access to BRAINSPARX® my online platform of useful videos and audio, sign up today and take positive action!
Contact
for a quote or a chat
Get in touch with me, Anthony Webb, to discuss a quote for Workshops, Mentoring or Public Speaking, or just for a friendly chat!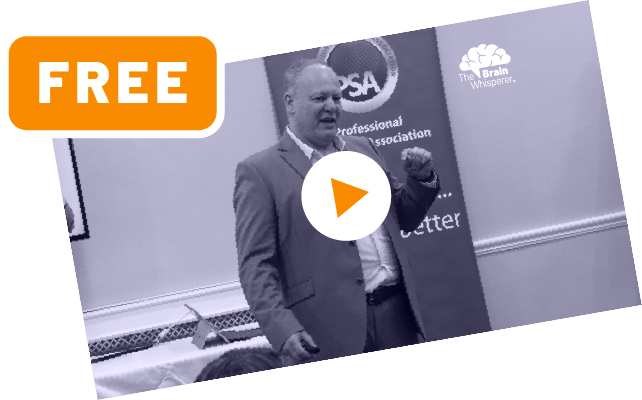 Get your FREE video!
Join my newsletter to receive Brain Whisperer news updates to your inbox, PLUS a helpful FREE video