Workshops, SME Mentoring, Expert Speaking, VIP Therapy and BrainSparx® online self-improvement
There are a range of services that I can offer you and your business, including Business Workshops, Business Mentoring, Public Speaking engagements, , VIP Therapy and my expanding online resource called BrainSparx®.
Workshops – getting your team in harmony 
Working as a team on a joint initiative takes joined up thinking. Can you recall discussing the key points or objectives from a recent strategy or development meeting to find different understandings and different priorities from the other attendees, was they even in the same meeting? Why does that happen and wouldn't it be great if we all came away with the same focused objective?
My signature workshop focuses on why do we think the way we think, feel the way we feel and act the way we act? Embracing the 'why' within ourselves, brings teams together to work on the same wave length, which produces a focused desired outcome.
SME Mentoring – the Voyage Mentoring Program
Having run four businesses of varying success, I've got the experience and hindsight to look back with clarity and see what worked well and what would have been better if….  I made some good decisions and some not so good ones at my cost, which I will share with you to help you avoid the same costly mistakes.
I've created the Voyage Mentoring Program to help you keep in control of your destiny, I'll join you as your co-pilot using my skills and awareness of how we operate as human beings from the mind.
I'll jump onboard and use my nautical analogies to help you identify, where you are now, where do you want to go, what you need to get there.
Expert Speaking – it's all about understanding WHY
A media savvy safe pair of hands, that's what I am …and as an associate of the Professional Speakers Association, I'm always on topic and very aware of the needs from an expert speaker, fully insured and willing to adapt to any relevant subject matter to suit your requirements. Book me as your expert speaker on why we do the things we do and why we feel the way we feel. It's all about understanding WHY! 
The current increase in Mental Health related issues is seeing more acceptance and support than ever before and as an acceptable way of life in today's world. 
Find out more and let's think through the manifestation process of 'Mental Health' among us and why we do the things we do.
VIP Time – secure and confidential sessions
Just give me space I hear you cry! 
Being in the limelight isn't always what it's cracked up to be, I get that. The pressure of being under scrutiny, cutting critics, constant demands and being stretched from professional life, to being just normal.
But The Brain Whisperer can help you. I'm enhanced DBS security checked and have a very confidential ear, I have an understanding of being in the spot light and can empathise with the need of a trusted shoulder.
I know how it feels to feel isolated and on your own, normal matters seem to escalate beyond reason. 
I'll show you how to encompass the real power you have, take control and understand why we all do the things we do.
Take back control and find out more about this exclusive service, click here.

SIGN UP
For instant access

For instant access to BRAINSPARX® my online platform of useful videos and audio, sign up today and take positive action!
Contact
for a quote or a chat
Get in touch with me, Anthony Webb, to discuss a quote for Workshops, Mentoring or Public Speaking, or just for a friendly chat!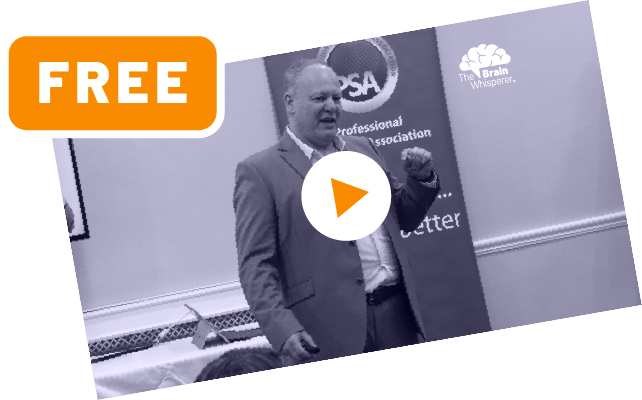 Get your FREE video!
Join my newsletter to receive Brain Whisperer news updates to your inbox, PLUS a helpful FREE video