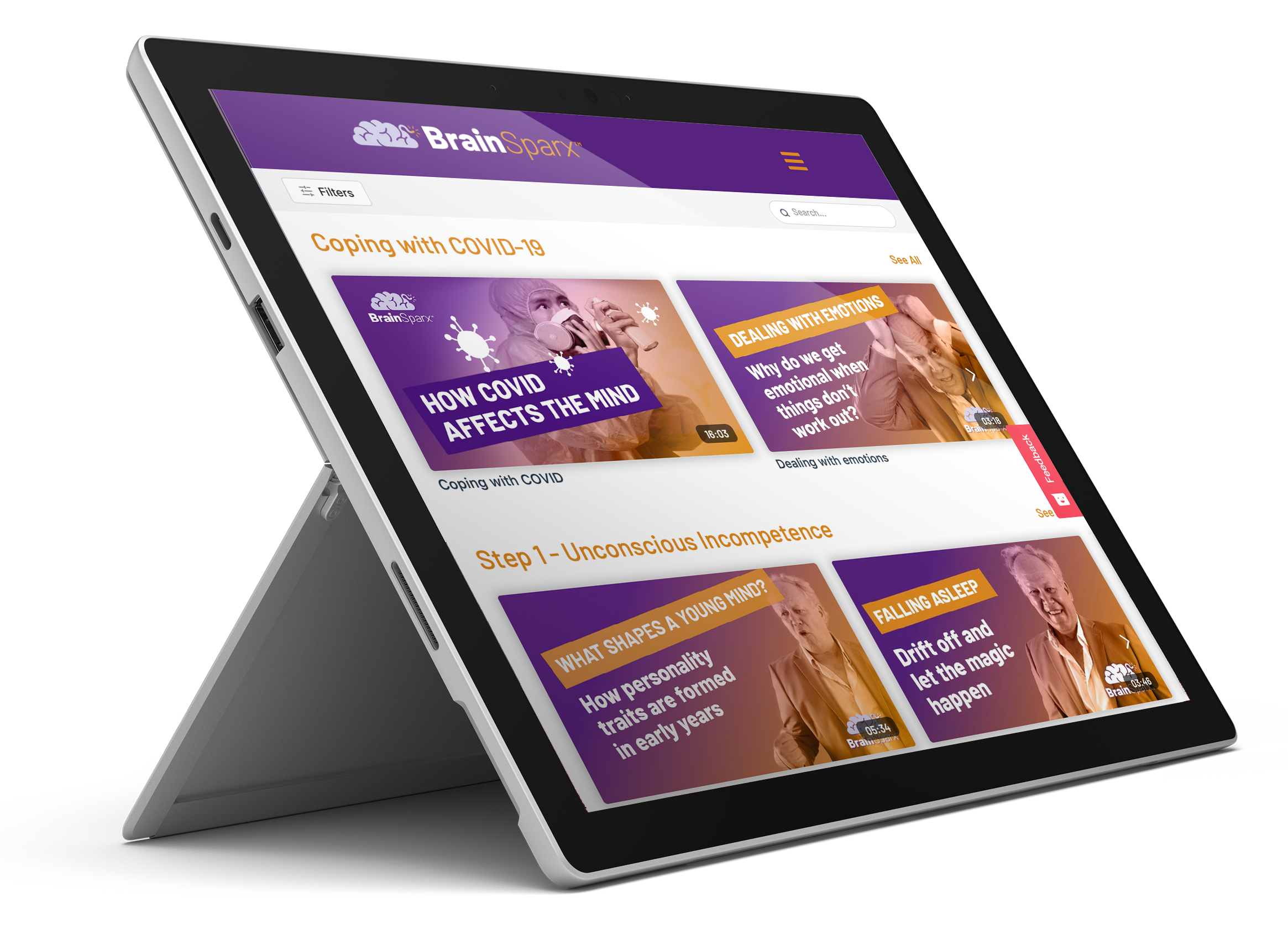 BrainSparx™ is an VOD (video on demand) platform for anyone to access specially created self-improvement video modules at any time, from the privacy of your own home. Learn about How the Brain Works, Dealing with Stress, Motivation, the Four Key Emotions, the Circle of Awareness and many more topics.
Access our specially created video modules spread over 4 stages that we call – The 4 Steps to Awareness. Each video is focussed around a particular aspect of self-improvement or brain health, to give you the tools to make changes in your life, and the be the best YOU that you can be.
Titles include:
The Four Key Emotions
Acceptance vs Rejection
The Circle of Awareness
Why do we do the things we do?
…and many more!
Sleep Audio files
Audio MP3 files to listen to as you fall asleep and tap into your unconscious mind. Just play a selection on these audio files on a low volume as you drift off to sleep, and let your auto-pilot take over!
Titles include:
What you think you become
You will find what you seek
The benefit of falling over
Who's questioning you
…and many more!
Access to future courses
With full membership, you also get access to ALL other courses from our like-minded presenters, so there's always something new to learn about.
In the coming months we plan to bring you:
Yoga Instruction
Resilience Expert
Video Presenting Expert
…and many more!
Take action TODAY or tomorrow will be just the same
Your next step to a better future starts here

SIGN UP
For instant access

For instant access to BRAINSPARX® my online platform of useful videos and audio, sign up today and take positive action!
Contact
for a quote or a chat
Get in touch with me, Anthony Webb, to discuss a quote for Workshops, Mentoring or Public Speaking, or just for a friendly chat!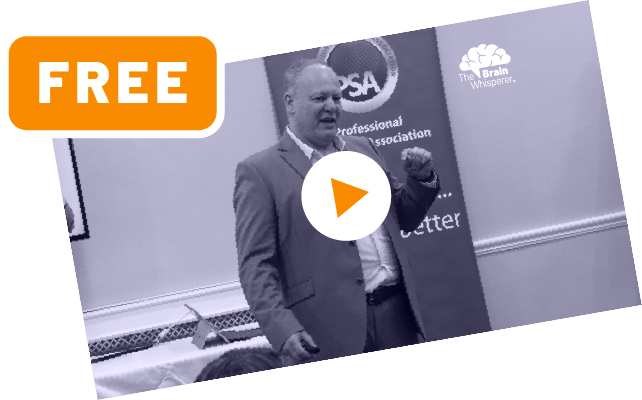 Get your FREE video!
Join my newsletter to receive Brain Whisperer news updates to your inbox, PLUS a helpful FREE video